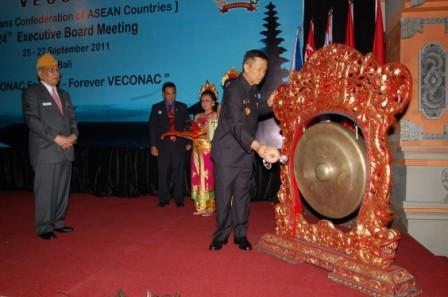 24TH VECONAC EXECUTIVE BOARD MEETING OPENING CEREMONY AND ADDRESS BY HON. MADE MANGKU PASTIKA, GOVERNOR OF BALI
The 24th Executive Board Meeting (EBM) of VECONAC (Veterans Confederation of ASEAN Countries) has been held from 25 to 28 in Denpasar-Bali.
The points are :
That the 14th General Assembly will be held in Kuala Lumpur, Malaysia tentatively in August / September 2012 hosted by ESAM. The actual date and programs will be informed by ESAM after the month of April 2012.
The 24th EBM unanimously and warmly welcome the MWVO application to be a member of VECONAC and will bring to the 14th General Assembly for approval and admission ceremony.
The President of the Lao National Veterans Federation has high confidence that in the coming 14th General Assembly will officially apply to become member of VECONAC and hope for support from the other members.
There are three proposed resolutions to be submitted for approval.
MANISFESTO VETERANS CONFEDERATIOM OF ASEAN COUNTRIES
The Veteran's delegates of Indonesia, Malaysia, the Philippines, Singapore and Thailand, bound by common sentiments and aspirations, assemble on this 19th day of December 1980 at Jakarta, Indonesia, for the purpose of unifying and strengthening the collective efforts of veteran organization in South East Asia, in order to serve the interest of veterans, including the disabled among them and the war victims and promoting unity, peace and prosperity, not only in this Region, but throughout the world.
Toward this ends, we call upon and urge individual veterans and veteran organization in the ASEAN, duly organized and accredited in their respective countries, to join, support and rally behind the VETERANS CONFEDERATION OF ASEAN COUNTRIES, an organization solemnly dedicated to the protection and promotion of the general welfare of all veterans of each member nation.
NEWS
VISIT TO PHNOM PENH, CAMBODIA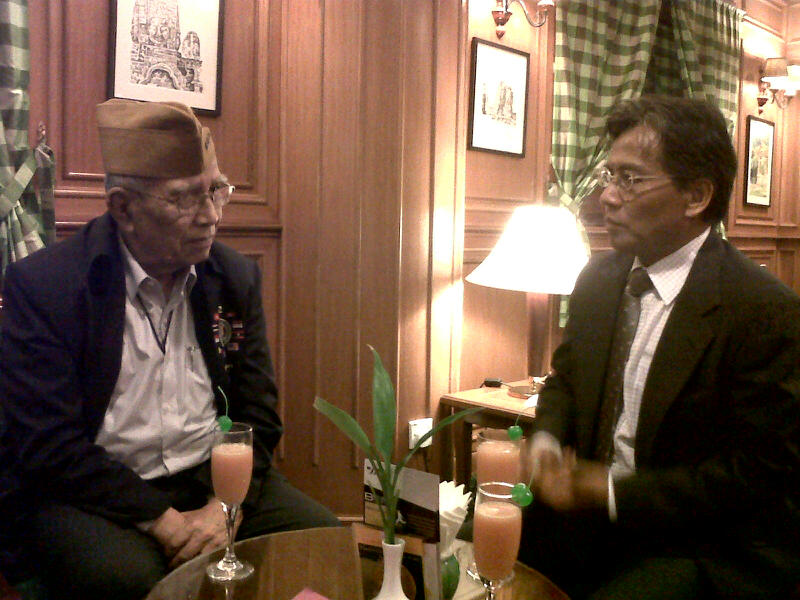 Dinner with the Indonesian Ambassador, H.E. Mr. Soehardjono Sastromihardjo at Sunway Hotel on Sunday, 25 Juni 2012.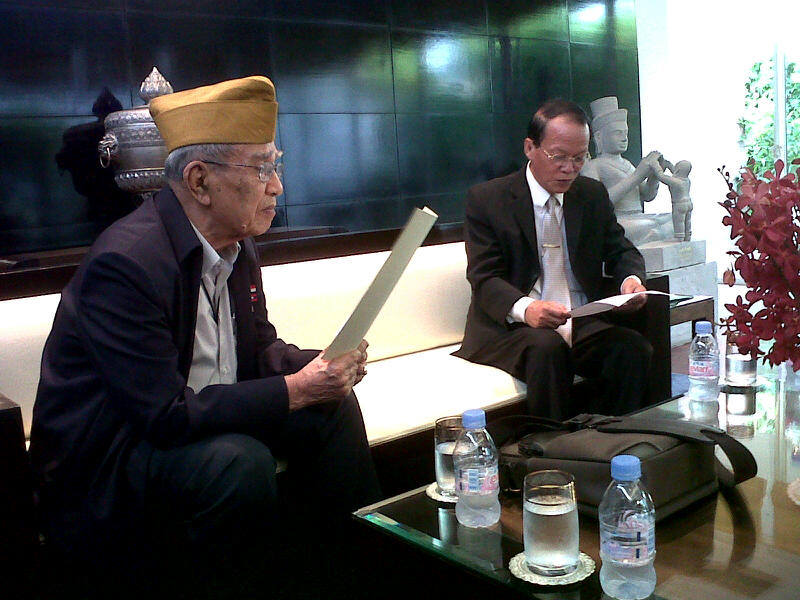 President Veconac/LVRI, LT.Gen. (Ret) Rais Abin and his entourage greeted by HE Yi Yaun, Deputy Secretary General of Cambodia Veteran Association at the Phnom Penh International Airport on Sunday, June 24, 2012, 05.30 pm.